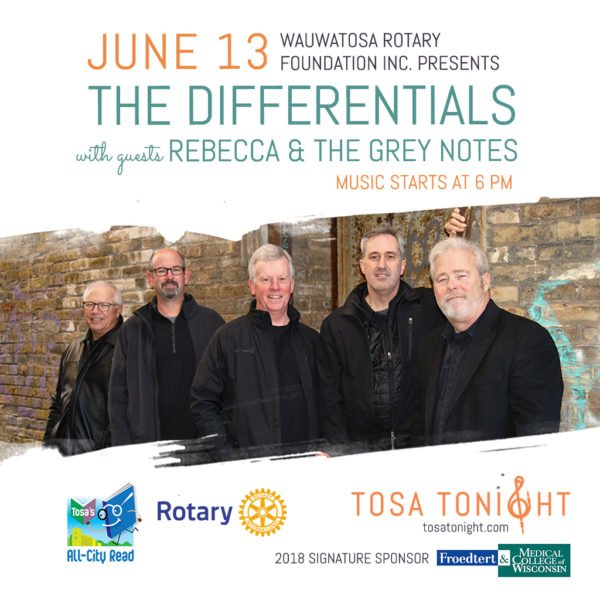 Wauwatosa Rotary Foundation Inc. presents
13
Jun
2018
Miles Nielsen and The Rusted Hearts w/ guest Kelly Steward
Details
Rotary is an international membership organization made up of people who share a passion for and commitment to enhancing communities & improving lives across the world. The Wauwatosa Rotary Foundation Inc. was instrumental in the creation & completion of the Rotary Performance Pavilion – home of Tosa Tonight. Being a member is an opportunity to take action & make a difference, & it brings personal rewards & lifelong friendships in the process.
June 13 – 6pm | Wauwatosa Rotary Foundation Inc. presents

The Differentials celebrate the classic American singer-songwriter bands of the '60s and '70s and are on a mission to keep alive the "golden era" of rock and country rock. As a vocals-oriented group the Diffs serve up their own tasty versions of top hits performed by such artists as The Eagles, Jackson Browne, Linda Ronstadt, The Byrds, Tom Petty, The Zombies, and others.
Rebecca and the Grey Notes features the soaring and sweet vocals of Rebecca Famularo and the virtuoso guitar playing of her father, Tyler. Playing original music from their two CDs, plus covers of music from such artists as Bonnie Raitt, Norah Jones, Etta James, Led Zeppelin, The Allman Brothers Band, and more!
www.rebeccaandthegreynotes.com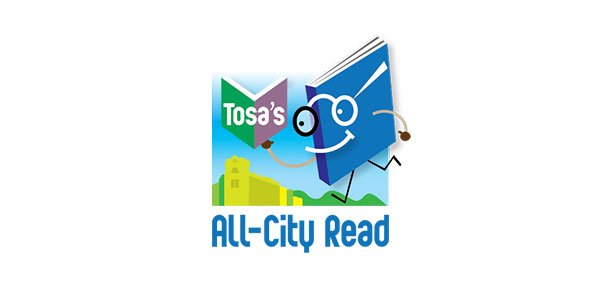 PLUS! Join us for the 2018-2019 book title announcement and book giveaway for Tosa's All-City Read
100 free copies of the new book will be given away at the concert in the blue Tosa Tonight Info tent, courtesy of Tosa's All-City Read. Find out more about how to connect with your neighbors and promote literacy at Tosa' All-City Read website! www.tosasallcityread.com
No upcoming shows scheduled
Past Shows
---